Exoplanet Activities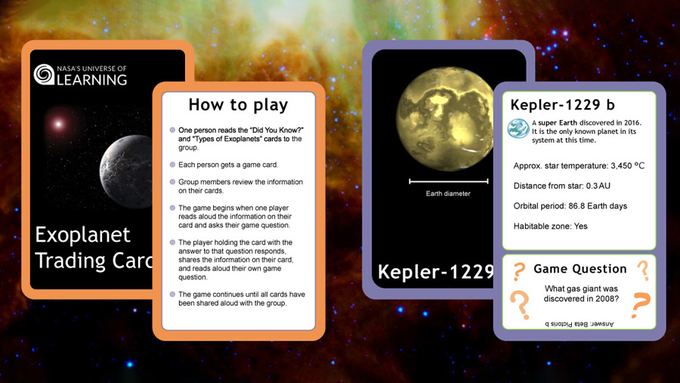 Exoplanet Trading Cards provides a set of printable materials that can be used in activities to teach about the many different strange worlds that astronomers have discovered.

The TRAPPIST-1 Scale Model gives you the materials you need to run an activity that lets participants see the real scale of this extraordinary exoplanetary system of 7 Earth-size worlds. With enough space you can put it in context with a scale model of our own solar system as well.

NASA's Universe of Learning connects the public to the data, discoveries, and experts that span NASA's Astrophysics missions. All of our projects and events are designed to inspire engagement and learning in science, technology, engineering, and mathematics (STEM). You can learn more about the project at the link above.
Universe of Learning resource guides related to exoplanets include:
Other Solar Systems, Other Earths